Learn about the benefits of laughter and humor
Laughter has long range health benefits. It may seem like a momentary diversion but in reality humor is much more powerful.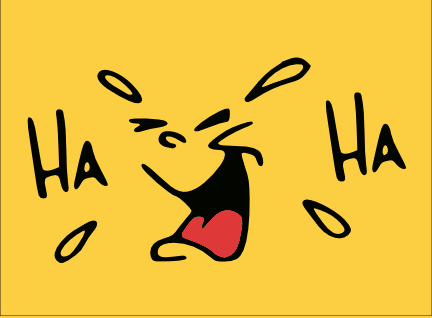 Here are the many benefits of laughter that you can use to your advantage:

Physical Benefits: When you start laughing your diaphragm gets exercise which enables you to take in more oxygen which in turn stimulates your lungs. You also get to relieve physical tension in your muscles. Laughter has also proven to have improved cardiovascular functioning, increasing heart rate, lowering blood pressure. When we laugh, our body releases Endorphins, which are natural painkillers. Thus, humor eases physical pain and brings us comfort in troubled times. Research has proven that laughter boosts immunity thus making us more resistant to disease in general. Better immunity means better health and better sleep as well.

Psychological Benefits: Laughter reduces stress thus reducing the production of the stress hormone, Cortisol, which can play havoc with our body. A funny interlude can take your mind away from worries and provide you with a fresh perspective to a particular problem, which might help you view a threat as a challenge and a problem as an opportunity. Laughter is thus a very important coping mechanism for your stress and worries. Laughter also improves memory. For instance, an important fact, when paired with relevant humor has been found to generate better recall. Content that makes people laugh is also remembered more.

Social Benefits: Laughter is contagious and often brings people together. You can connect and bond with others through laughter and humor. A shared joke brings people closer. Laughter spreads more positive vibes creating more positive communications between people. Humor is a powerful tool to engage with people for a better discussion especially during a tricky conversation, a disagreement or a negotiation.
In the end, laughter helps the human race cope with anxiety, fear and grief and has a host of health benefits. So go on; make laughter an important weapon in your arsenal to combat life's daily battles.
Fills your room with amusing vibes and has just the right levels of brightness to give off relaxed vibes. This cute looking mini lamp fits into the palm of your hand and lights up your room in vibgyor colors. It can double up as a soothing night light with color changing features to help you sleep better. The lamp lights up when it is tapped, smacked or squeezed and changes colors on detecting movement and can be a perfect gifting option.
100% Money-Back Guarantee